Enjoy Balcony Views & Our Suite at Cloghaun B&B
Our 2 Balcony Rooms at Cloghaun are individually designed for our guests to relax in the privacy of their room or on their own private balcony overlooking the gardens, Market Street below and Lake Huron beyond. Our 3rd room featured is the Kitty Suite. While it doesn't feature balcony, it has 2 sleeping areas and a sitting room. Each of these accommodations are in high demand for their privacy, elegance, romance, and views—one of the very best Mackinac Island has to offer! All rooms are supplied with spa-quality toiletries and bath towel assortments.  Hair dryers are provided in every bathroom. WiFi is available throughout the inn. Guests are provided a delicious plated breakfast each morning of their stay as well as afternoon refreshments included in the room rate.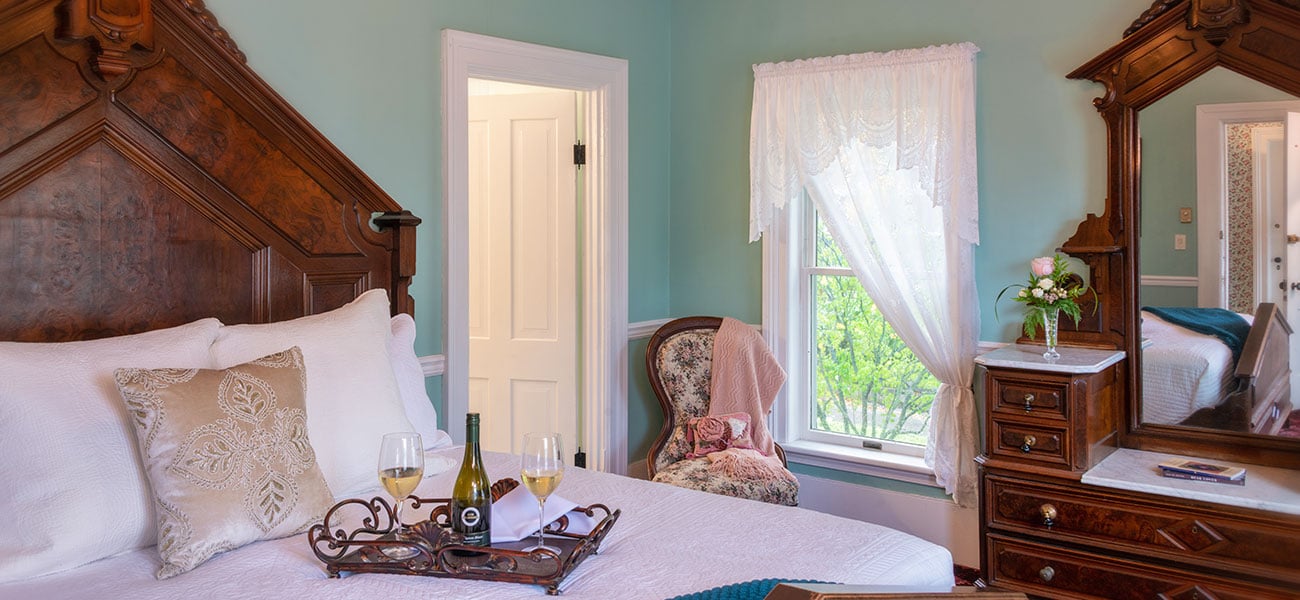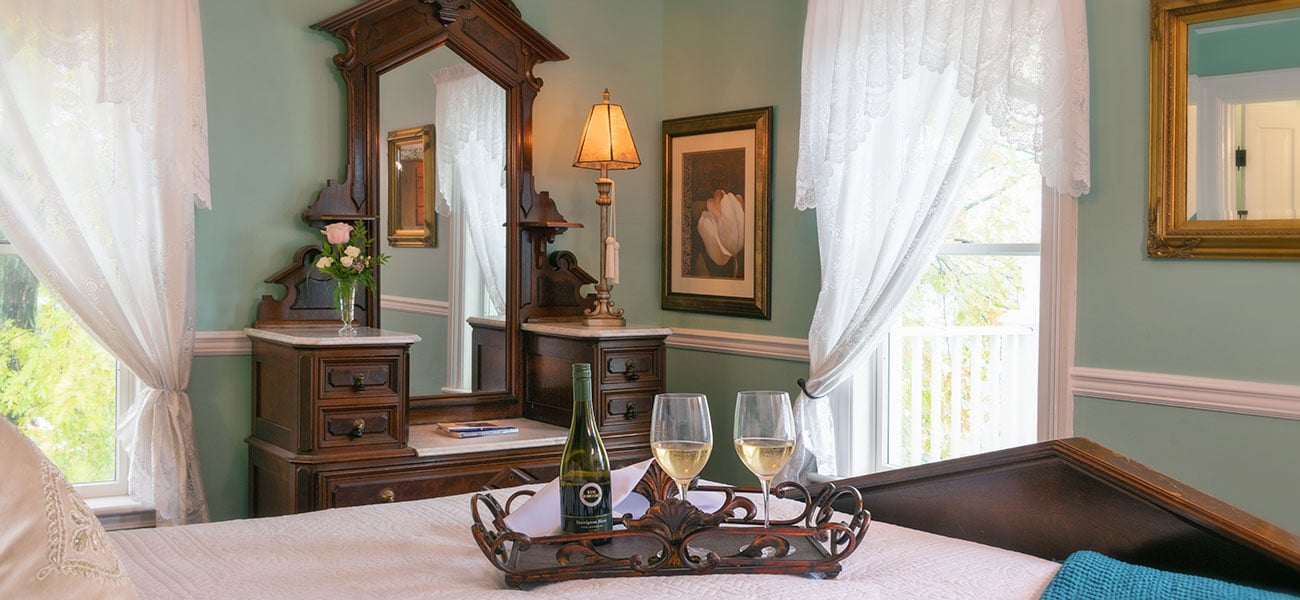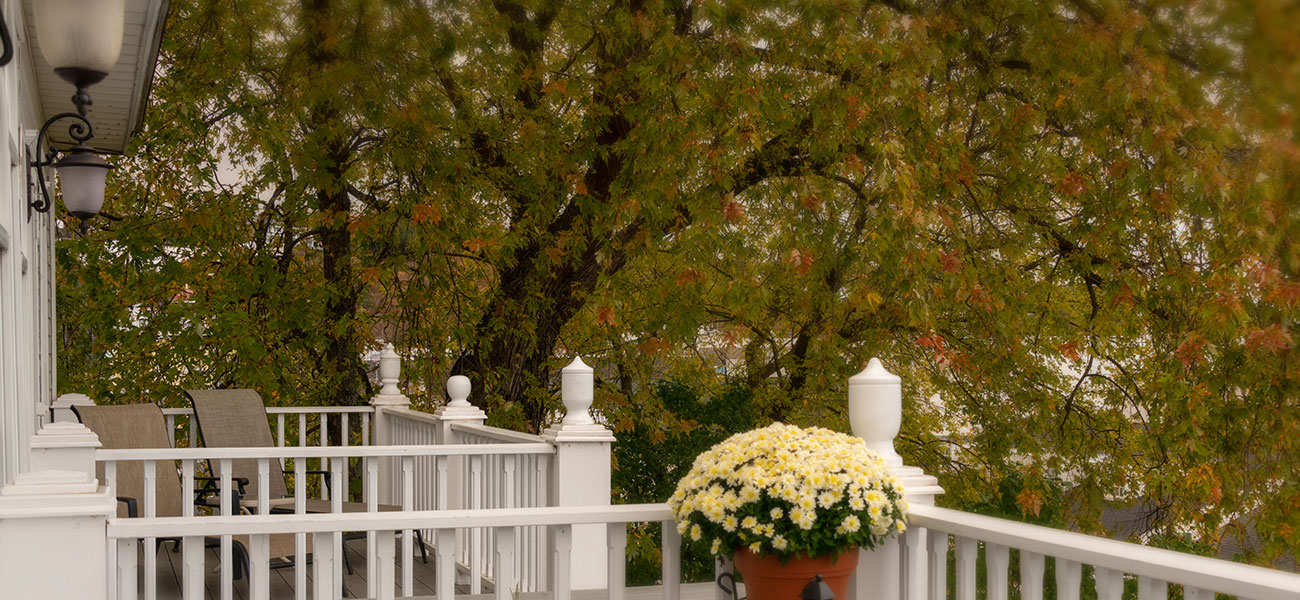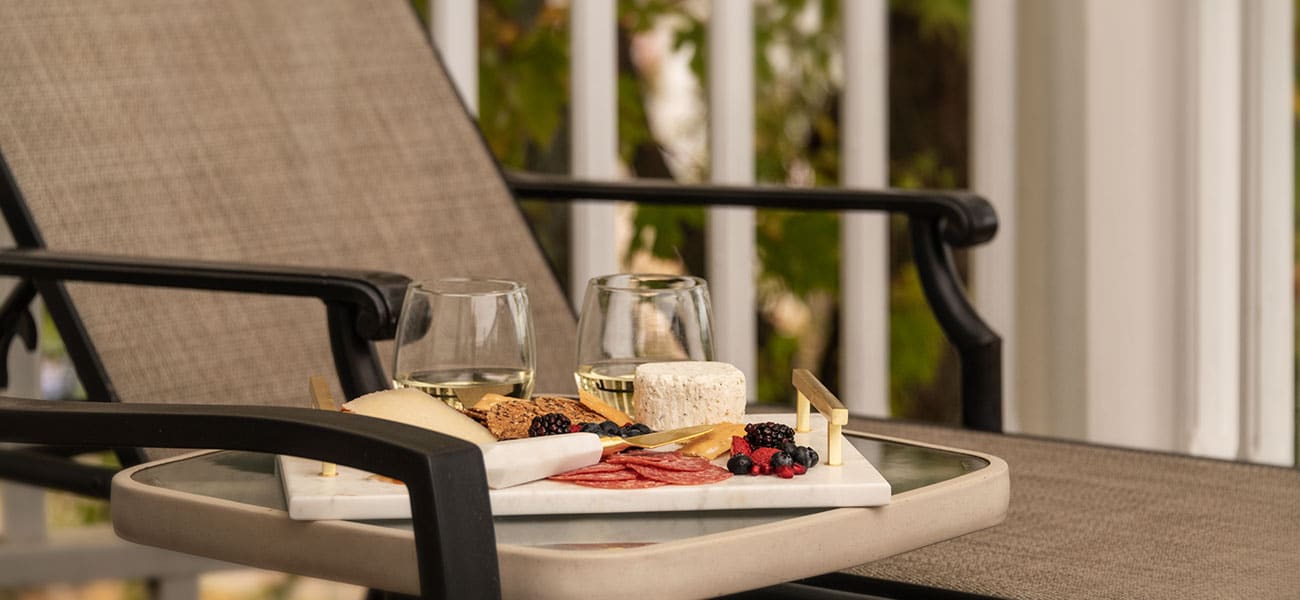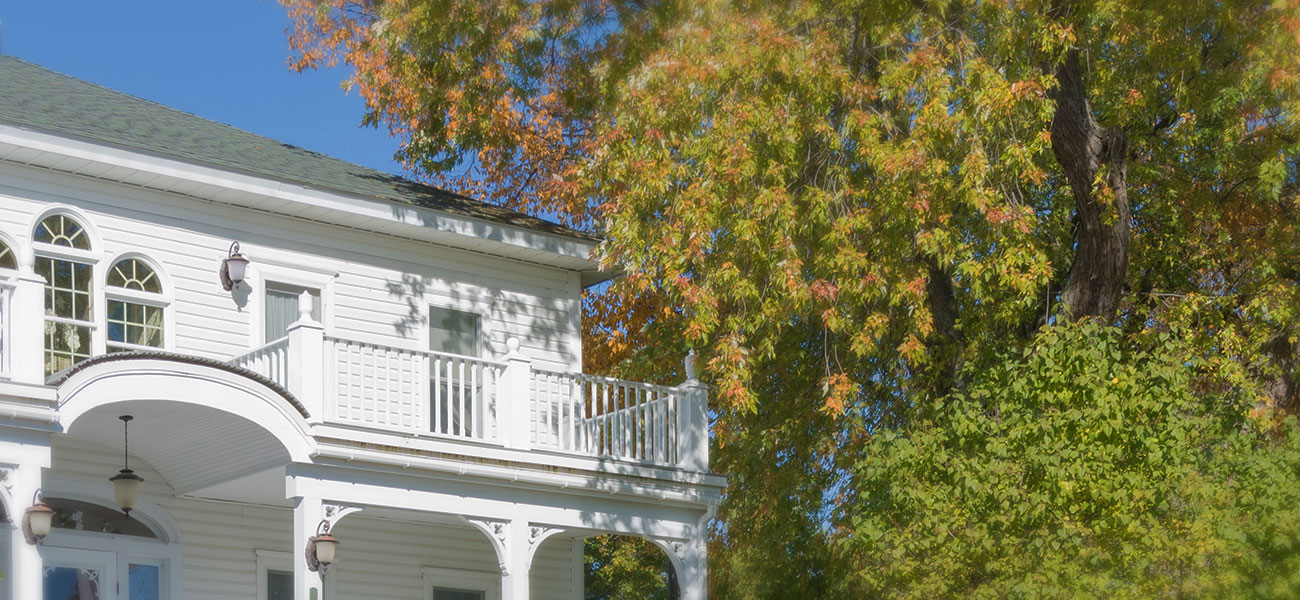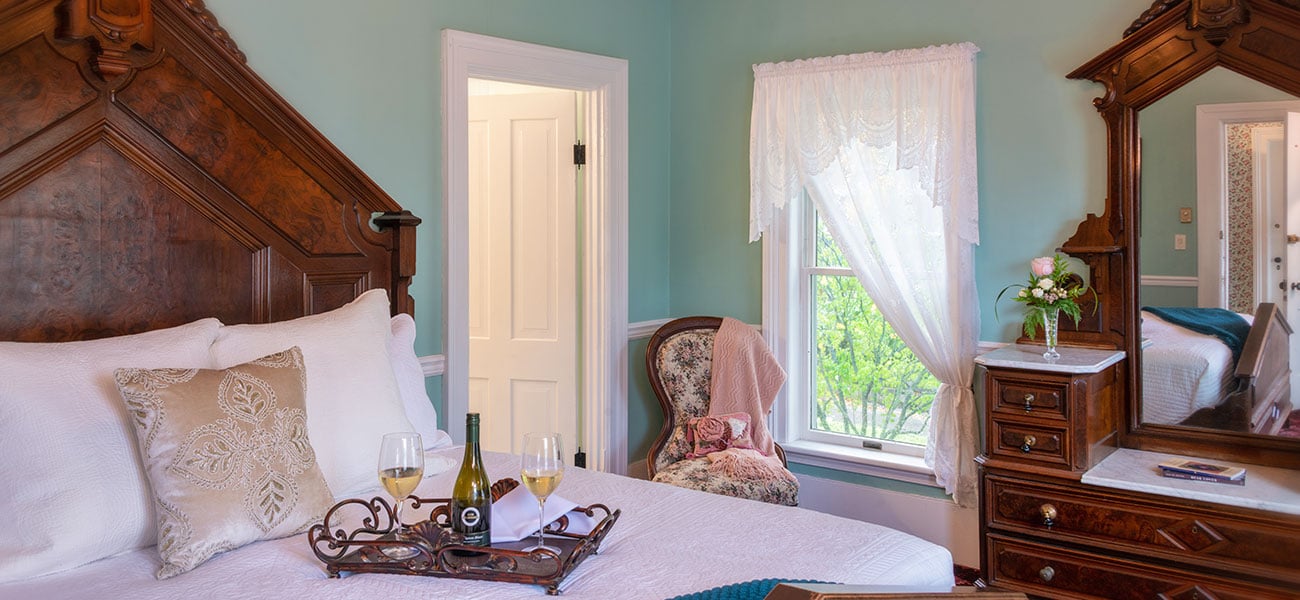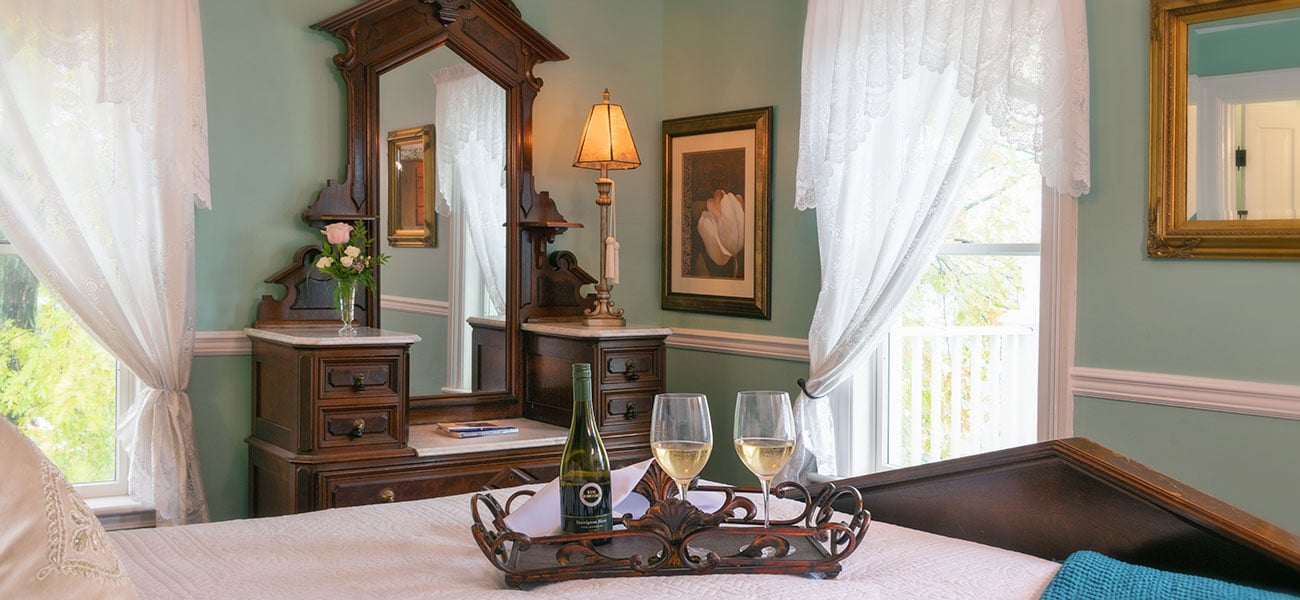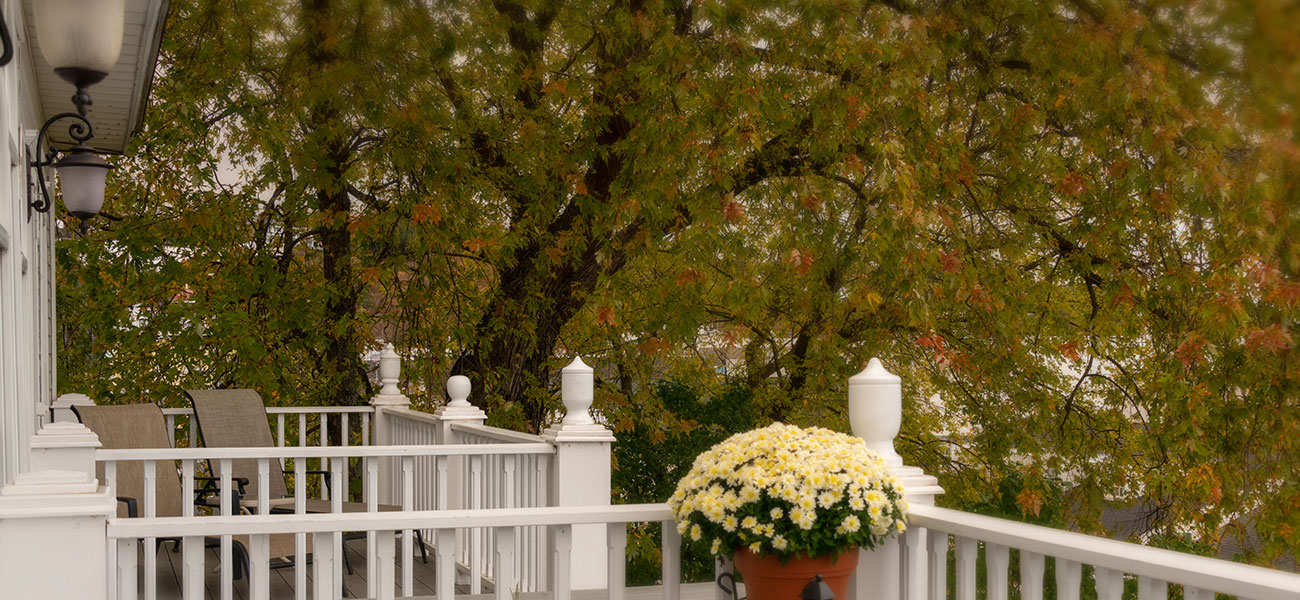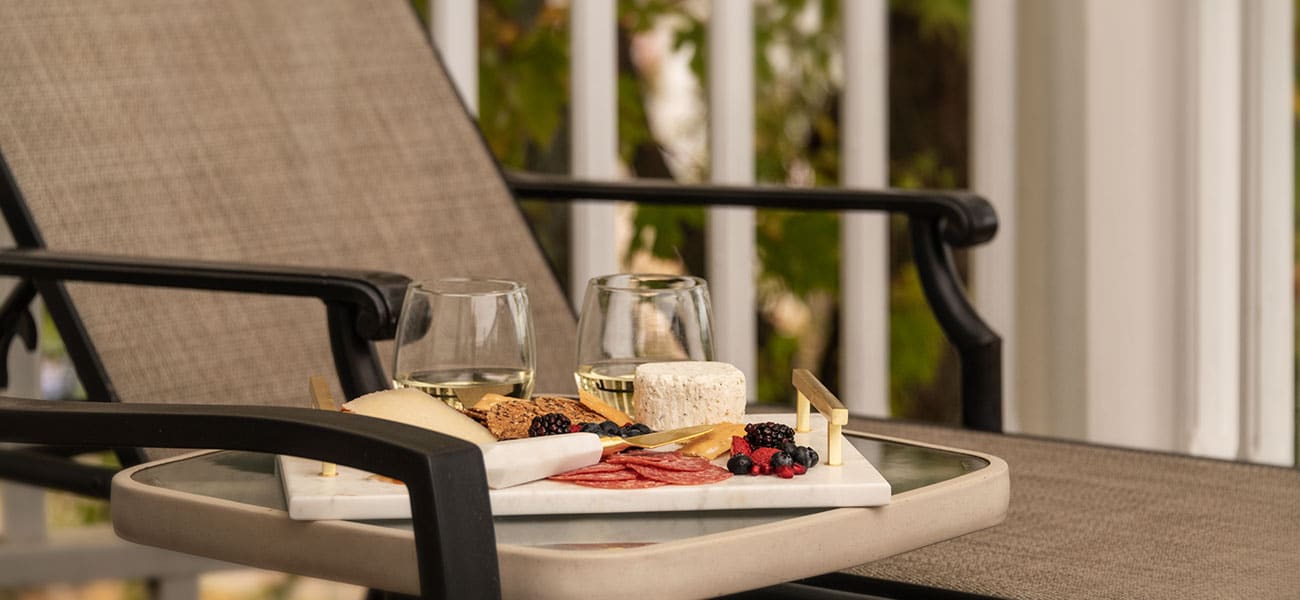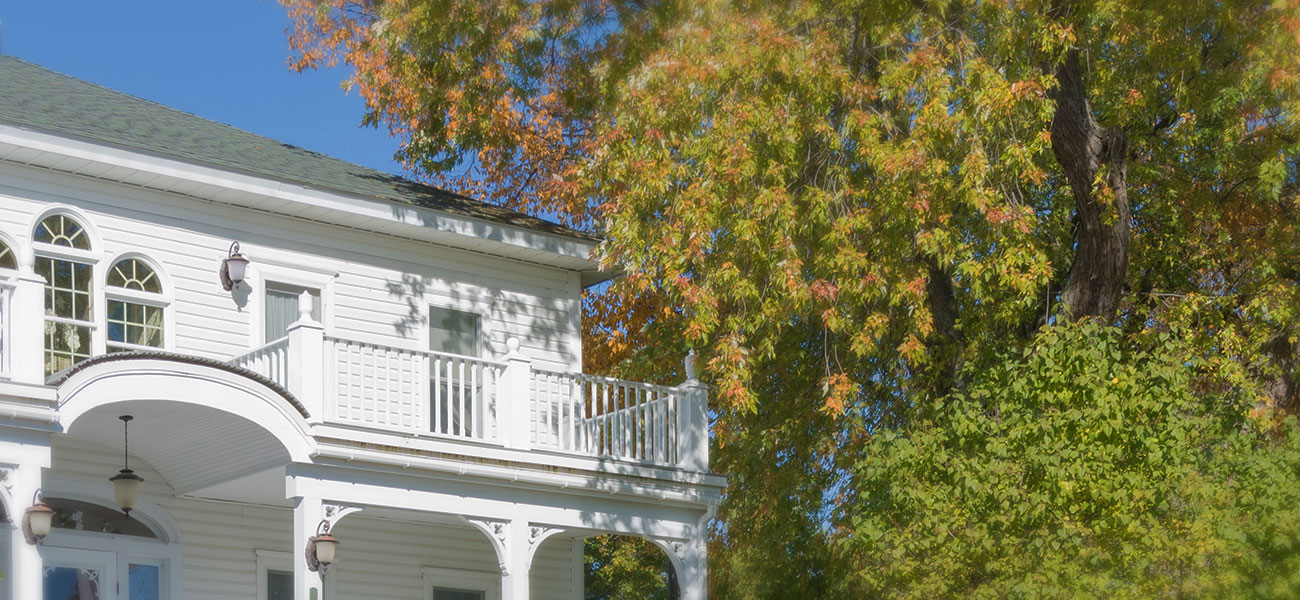 Thomas, Room #1
2nd floor, king bed, private bath with shower
This second- floor room, named after the father of the original family, has a stately antique king bed with matching dresser and a private bath.
The private balcony with lounge chairs invite guests to relax in the sun or enjoy a romantic evening with a glass of wine overlooking the views of Market Street. Room air conditioned.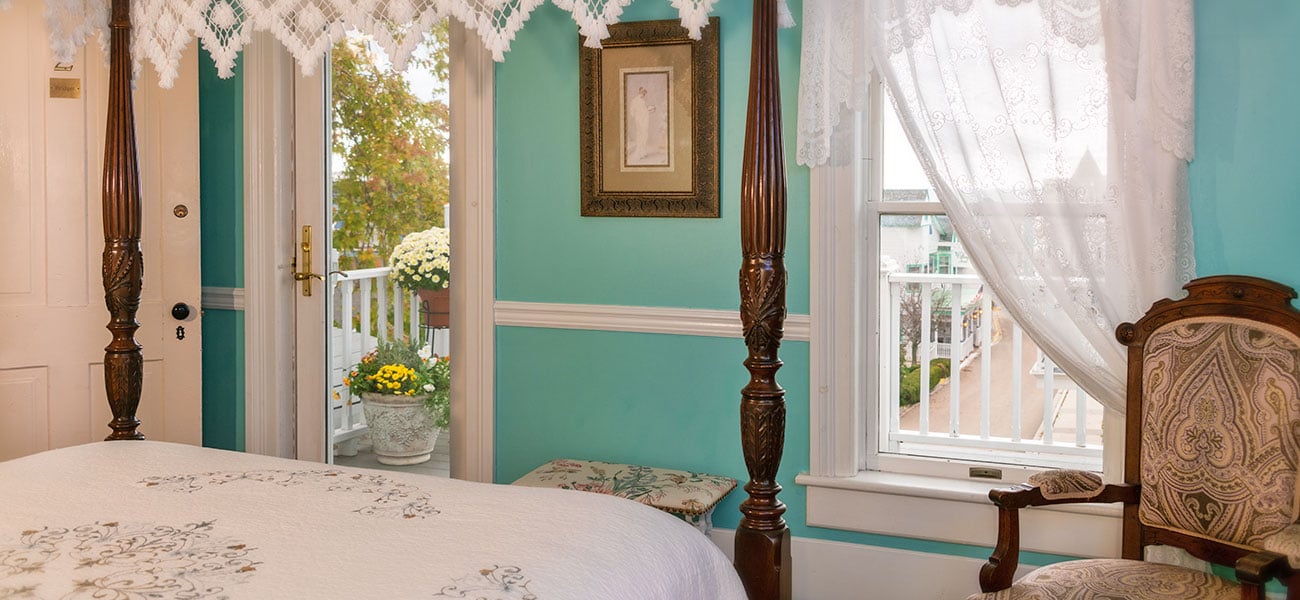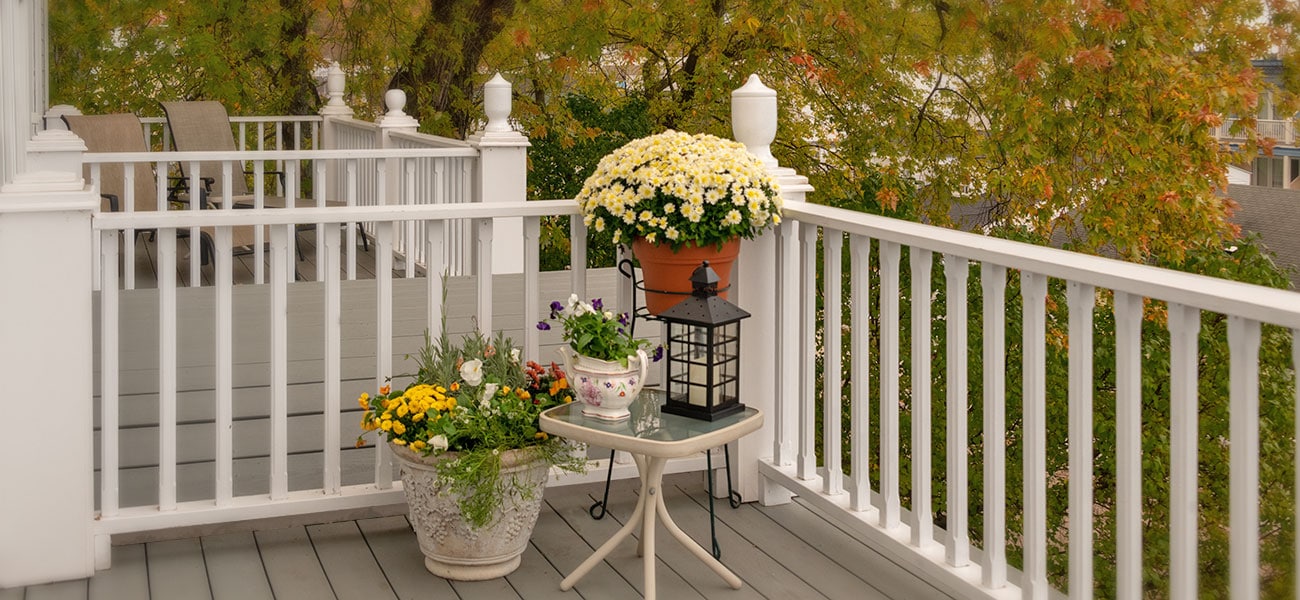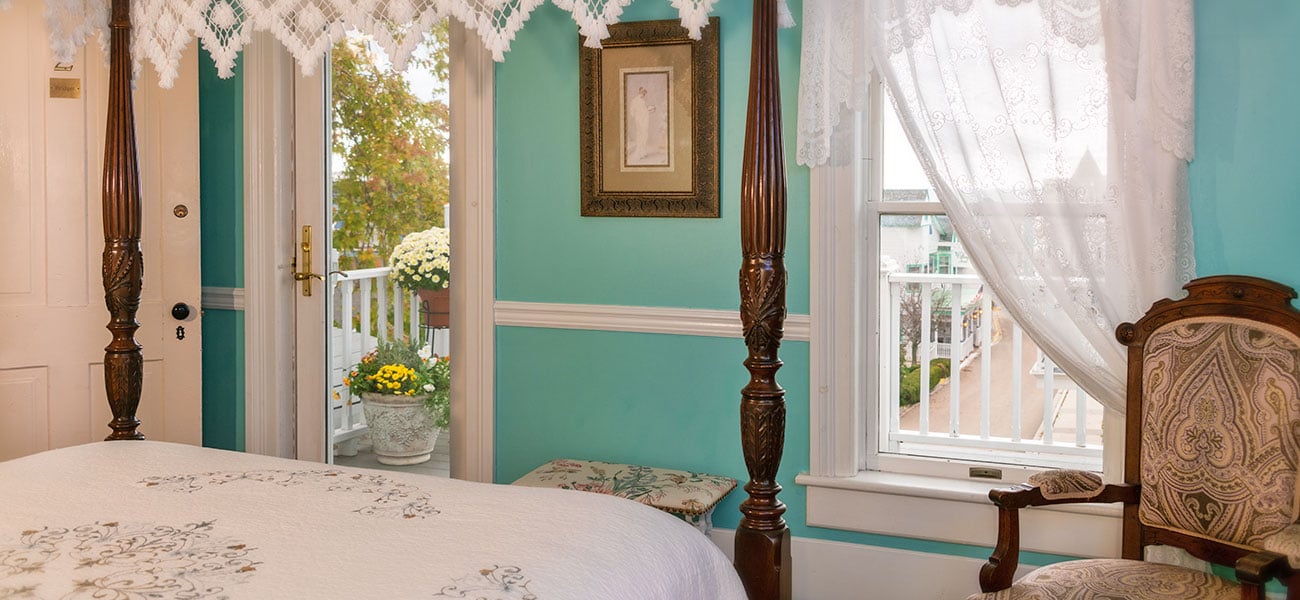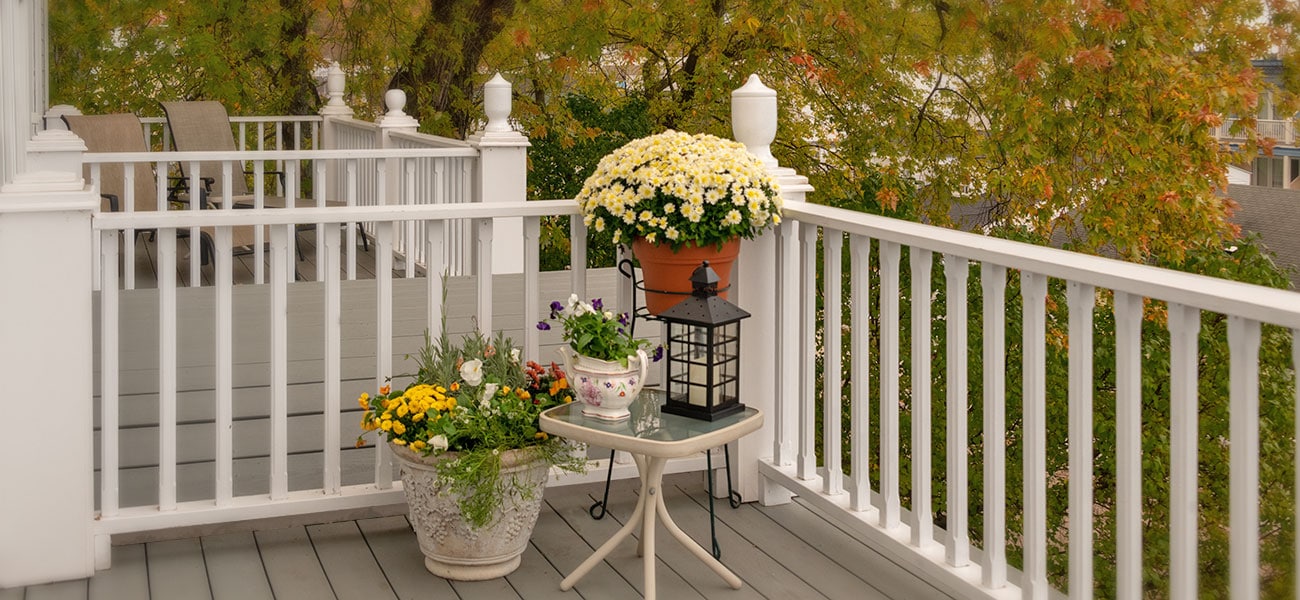 Bridget, Room #2
2nd floor, queen bed, private bath with shower
Bridget, a second-floor room named after the mother of the original family, has an elegant canopy bed, private balcony, and a modern bathroom with a spacious shower.
Overlook the street below to people watch, hear the clip-clop of passing horse-drawn carriages, gazing up at the stars and share special memories together. Room air conditioned.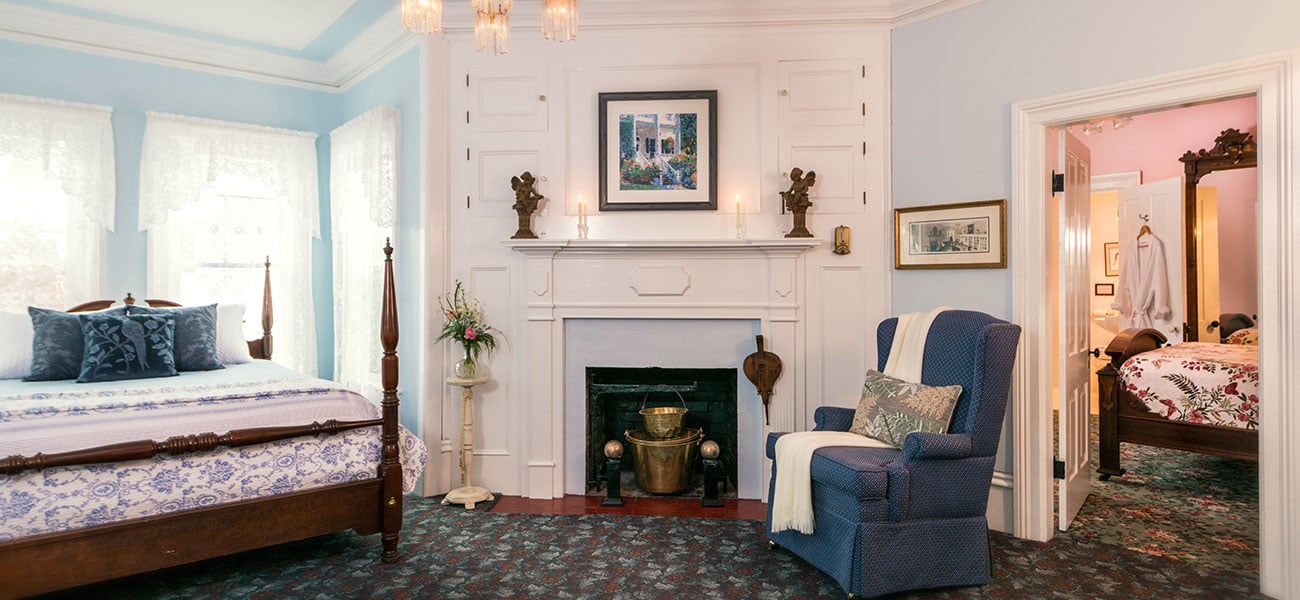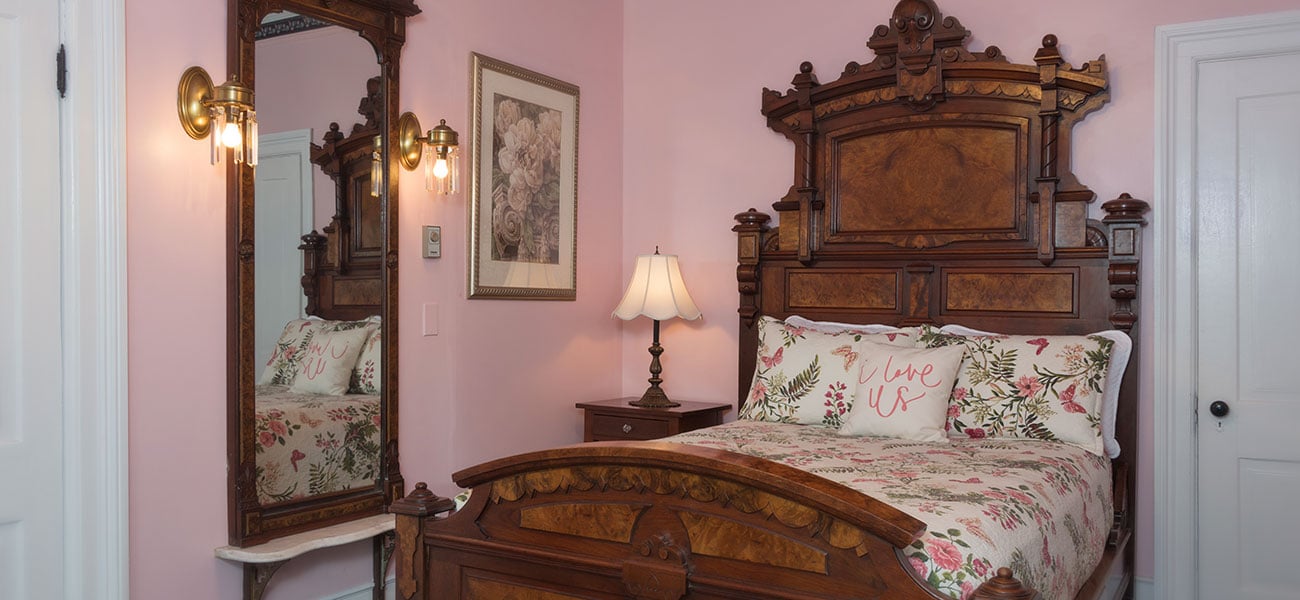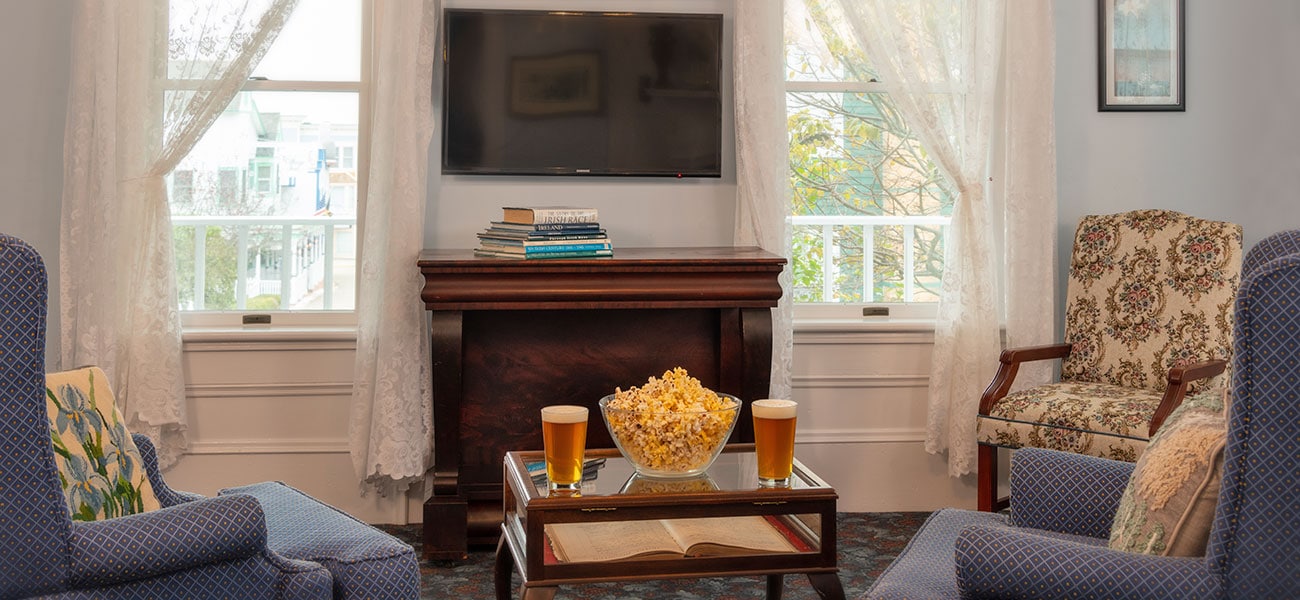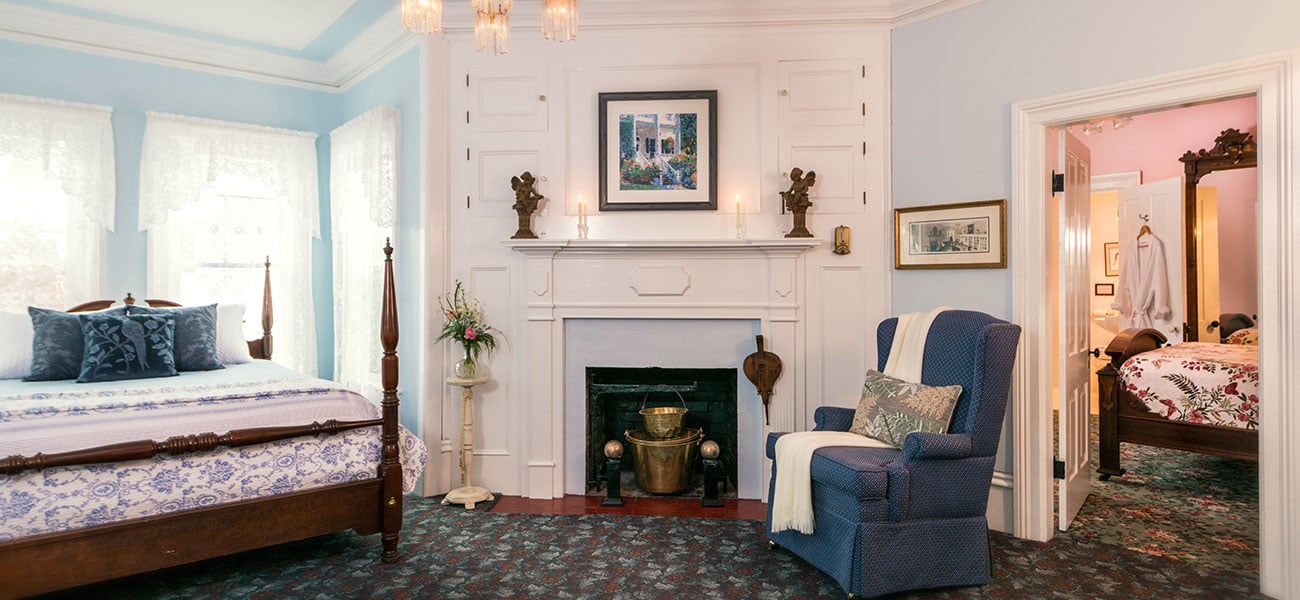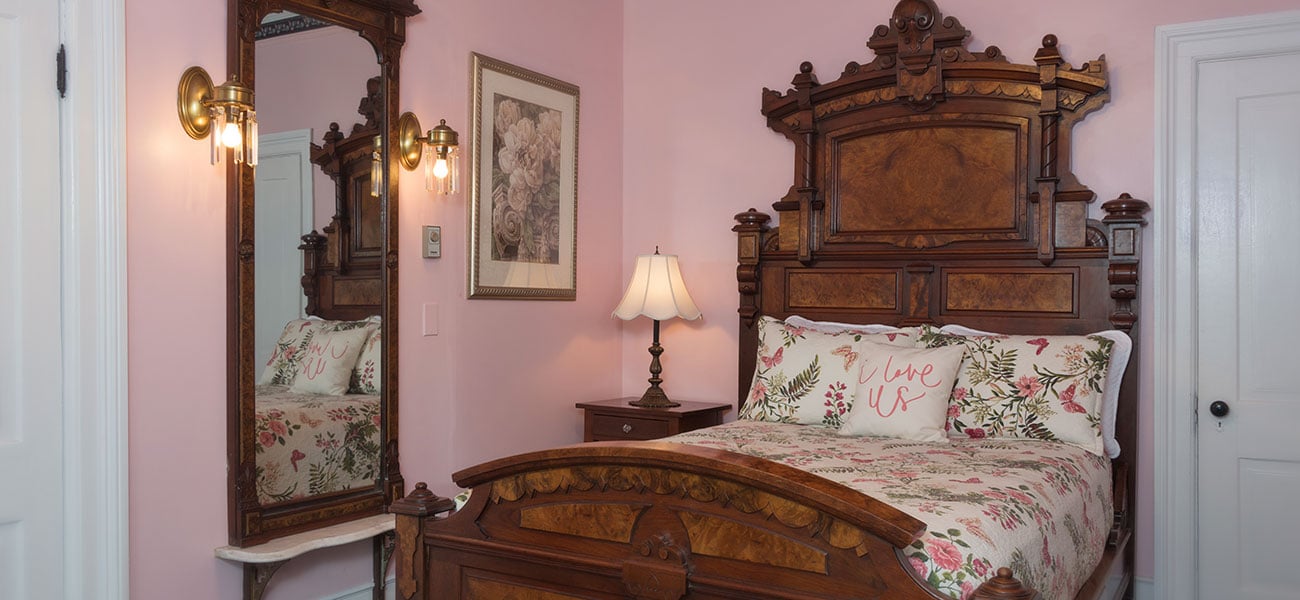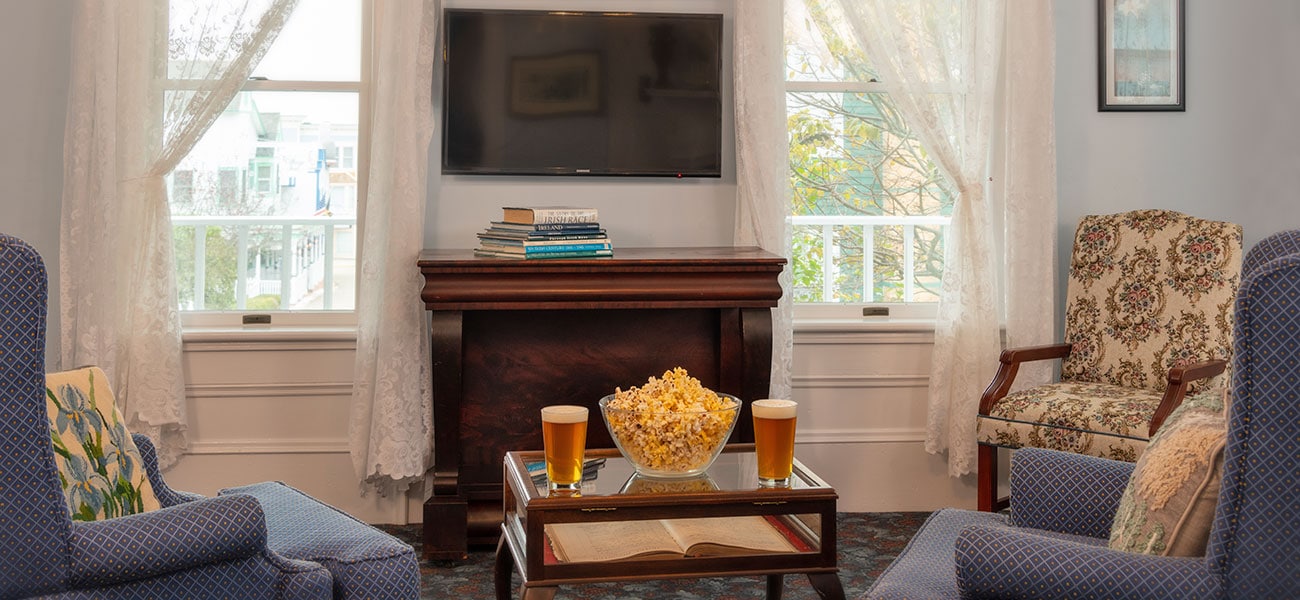 Kitty Suite, Room #8
1st floor, queen + double bed, private bath with shower
Spacious 2-bedroom suite on the ground floor offering 2 private bedrooms and a common area with TV and cozy chairs. A queen bed is in the front bedroom and a double bed is in the other.
A perfect arrangement for a family, gals/guys traveling, retreat, or two couples. The en suite bathroom with shower is located off the back bedroom area. Max occupancy is 4.